---
How To Buy
Click Buy Now
Login Or Register
Add Or Select Shipping Details
Pay The Amount

Note:Exclusive Prodcut Available Only Only On Flipkart
Product Details
Flipkart Selling Alcatel One Touch Watch Pure White Smartwatch At Offer Price Rs.3499 Worth Rs.7999
Sporting a sleek, cutting-edge design, the Alcatel Onetouch smartwatch is so much more than just a watch. With a vibrant touchscreen for all your notifications and an embedded USB head for easy charging, this wearable smart device lets you go on for hours without having to check your phone.
Design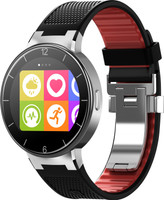 Flaunting a trendy and contemporary design, the Alcatel Smartwatch features a 3.09 cm (1.22) round display, maximizing your viewing experience. It has a resolution of 240 x 240 pixel and TFT 262k color display with oleophobic coating for richer detail. The watch retains the classic wristwatch design without compromising on comfort.
Notifications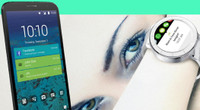 If you're busy working on an important presentation and you don't have time to check your mobile phone time and again, the Alcatel smartwatch is ideal for you. Get all important notifications - emails, Facebook and Twitter updates, Whatsapp messages, and more - right on your wrist.
Track Your Daily Activities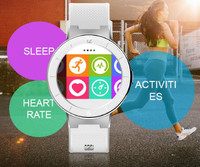 Thanks to the Alcatel smartwatch you can keep a track of all your daily activities - the number of steps taken, distance walked, heart rate and calories burnt. Your information and updates are stored on a secure website, onetouch FIT website, so you can share and compare your progress with your friends and competitors.
Track the Quality of your Sleep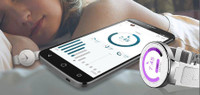 With this smartwatch, you can track the length and quality of your sleep.
Group Selfies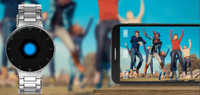 Struggling to get the perfect group selfie with your smartphone? The Alcatel smartwatch lets you take group selfies easily. Just line up of your phone's camera and take selfies with a tap on this watch.
Remote Control Functions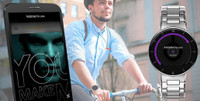 With this smart wearable's unique remote control function, you can take control of your smartphone from a distance. Sync the watch with your smartphone and you're all set to play/pause music and skip tracks without reaching for your phone.
Water-Resistant & E-compass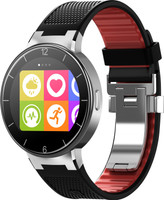 Water resistant up to a depth of 1 meter, you can wear this watch everywhere you go. Don't let the rain keep you from checking your important notifications. It has an e-compass so you know which direction you're heading to in case you get lost.
Charge Without Cable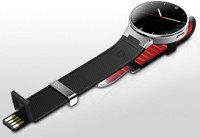 Convenient charging is what makes this smartwatch so special. Powered by a 210 mAh battery, this Alcatel smartwatch has a charging port neatly tucked away into its wristband. Plug it in your laptop or USB charger to charge the watch.
Compatibility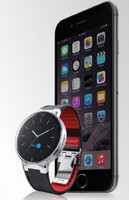 This watch can be paired with smartphones that run on Android 4.3 and iOS 7 and above.
Bluetooth Connectivity
The watch comes with Bluetooth 4.0 feature that allows interaction with your smartphone. It has an operating range of 10 meters.
Buy Alcatel One Touch Watch Pure White Smartwatch at Rs.3499
© Copyright 2019 On9deals. All Rights Reserved.