---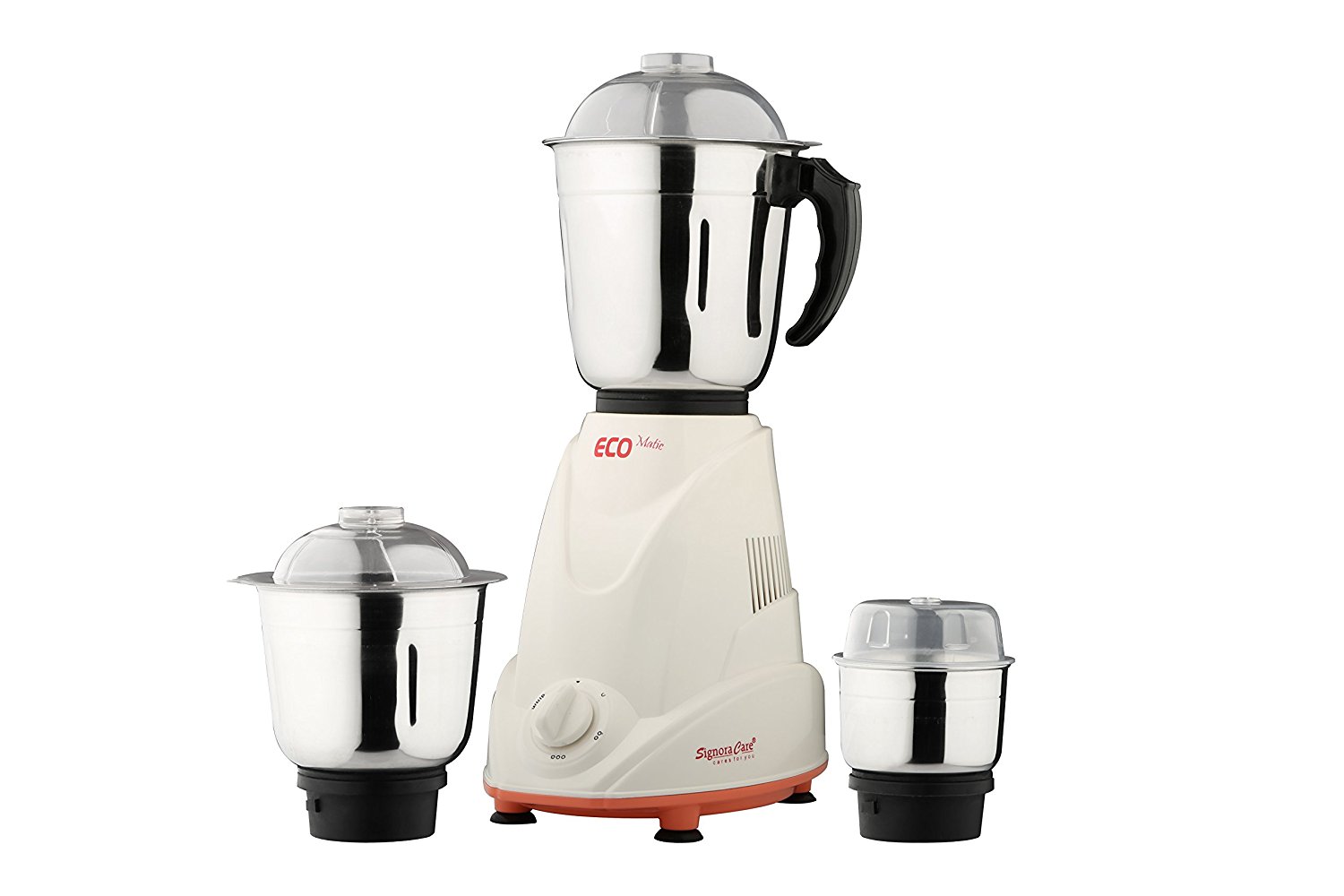 How To Buy
Click Add To Cart
Login Or Register
Add Or Select Shipping Details
Pay The Amount

Note:Lightning Deal Join Waitlist If 100% Claimed
Product Details
Amazon Selling SignoraCare Eco Matic 550 watts mixer grinder with 3 jars At Offer Price Rs.999 Worth Rs.2399
Product Details

Vacuum suction for anti-slip feet.CAPACITY

Unique and compact design for efficient and less storage space. Lift and grind blades ensure consistent grinding.

Auto shut-off for overload protection.Do not worry if you experience some burning smell when you run your mixer grinder for the 1st time .This is due to the motor varnish getting heated for the 1st time. The problem should not recur in subsequent uses. If it does, please contact Brand Service Centre

Includes: 1 of Main Motor unit, 1 of Blender & Liquidizer Jar (capacity - 1.25 Ltr), 1 of Wet Grinding Jar (capacity - 800 ml), 1 of Chutney Grinding Jar (capacity - 0.4 Ltr), 1 User manual,1 Warranty card and Service card

Warranty: 1 year on product and 3 years on motor. Power: 500 watts; Operating Voltage: 220 - 240 volts,
Buy SignoraCare Eco Matic 550 watts mixer grinder with 3 jars at Rs.999
© Copyright 2019 On9deals. All Rights Reserved.