---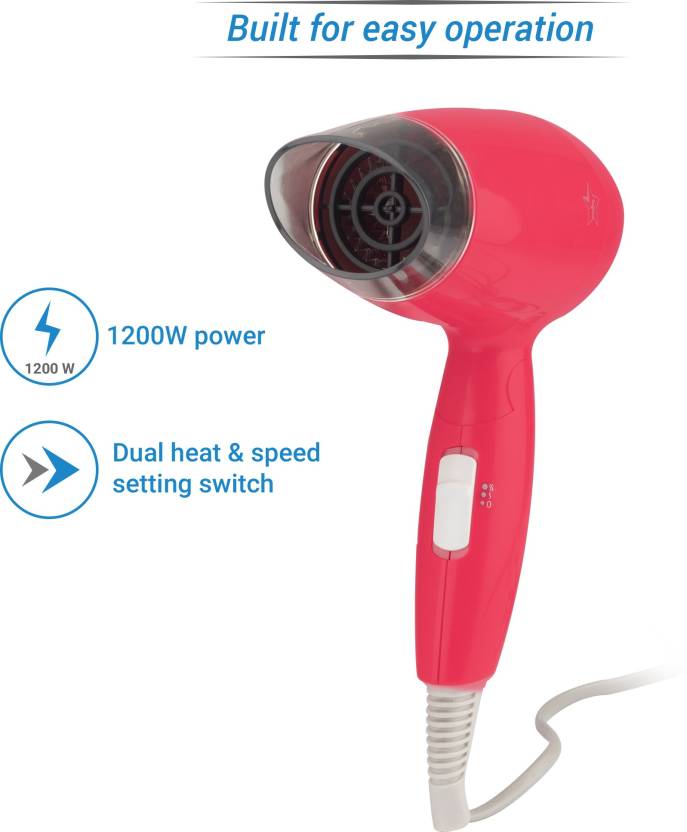 Steps to Buy
Click Buy Now
Login Or Register
Add Or Select Shipping Details
Pay The Amount



---

Product Details

Flipkart Selling SmartBuy 1200W Hair Dryer At Offer Price Rs.449
Worth Rs.899




This Flipkart SmartBuy Hair Dryer is lightweight and features a unique, foldable design and is perfect for styling your hair at your home. Its sleek design makes it easy to carry it while you're traveling, so you get salon-like hair every time, even on the go.

Powerful Performance

This Flipkart SmartBuy hair dryer gives an output of 1200 W, which is ideal for quickly drying your hair when you're crunched for time.

Dual Heat and Speed Settings

This hair dryer comes with a dual speed and heat setting to ensure fast drying and effective styling.

Foldable Design

The sleek, foldable design makes this dryer a great investment. It's portable, ergonomic, and easy to hold and easily fits into your bag.

Protection for Hair

The controlled airflow ensures optimum heat distribution to prevent any damage to your hair while styling.



Buy Flipkart SmartBuy 1200W Hair Dryer At Offer Price Rs.449
- On9deals.com

Copyright © 2017. All rights reserved..