---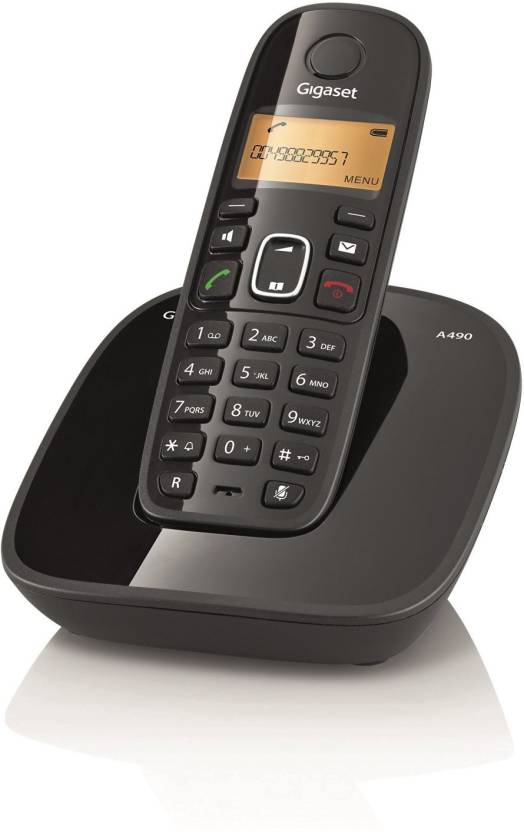 Steps to Buy
Click Buy Now
Login Or Register
Add Or Select Shipping Details
Pay The Amount

Note:HurryUp Limited Time Offer Only
---
Product Details
Flipkart Selling Gigaset A490 Cordless Landline Phone At Offer Price Rs.1199 Worth Rs.2399
The Gigaset A490 is a basic landline phone for your everyday calling needs. Comfortably dial the numbers of your family and friends on the ergonomic keypad and enjoy up to 177 hours of standby time making it ready-to-use when you need it.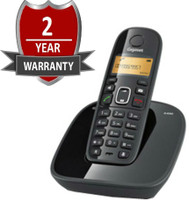 Hands-Free
Enjoy superior quality hands-free calling in the comforts of your home with the Gigaset A490 cordless landline phone. This phone allows you to hear every detail clearly which makes it perfect for your everyday calling needs.
Comfortable Design
This phone comes with a highly ergonomic keypad, made from high-quality material that enhances your phone calling experience. It also has an illuminated keypad which allows you to view the numbers on the dial pad even in dim light.
Display
The Gigaset A490 has a caller ID feature which shows you the calleru0027s number on the illuminated display before you receive the call. This gives you the freedom to choose whether you want to pick up the phone or not.
Long Standby Time
Enjoy up to 177 hours of standby time as this cordless landline phone is powered by 2 x AAA Ni-MH batteries which can charged via an AC adapter. You can talk up to 6 hours on this cordless landline phone.
Memory
The Gigaset A490 has a phonebook feature which lets you store up to 80 contacts on to your phone. It has an integrated alarm clock, in case you need a daily reminder and a redial feature for the last 10 numbers.
ECO DECT
This feature is an energy-saving power supply that uses less energy than conventional cordless phones. It reduces the transmitting power from the handset to the base station according to the distance apart. You can even set the base station on ECO mode which allows you to manually reduce its transmitting power by up to 70%.
Buy Gigaset A490 Cordless Landline Phone At Offer Price Rs.1199 - On9deals.com

Copyright © 2017. All rights reserved..