Product description
Designed for use with smart phones, Kodak power bank is a high capacity power pack that provides 100 percent extra talk time to most smart phones. Product is BIS registered. Product warranty is 1 year as given, there is a specific Toll free number 18001039635 and service will be provided at 280+ service points, which almost cover 9000 pin code across India
100 years Old USA most trusted consumer brand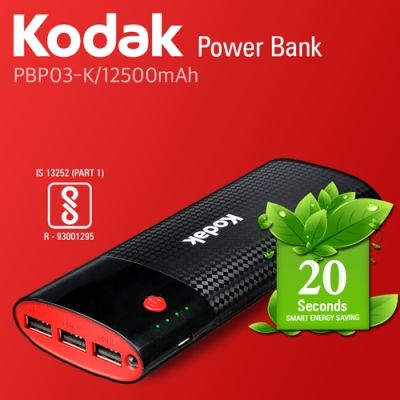 Battery Capacity
Kodak 12500mAh Power Bank has a power capacity of 12500mAh, Battery Type Li-ion; this makes the device extremely powerful and full of heavy duty power. Once fully charge it can charge two phones at the same time and can charge them completely. The power bank is a very necessary device to have these days as everyone is increasingly dependent on their mobile phones and having a power bank can help you always keep your phone powered up.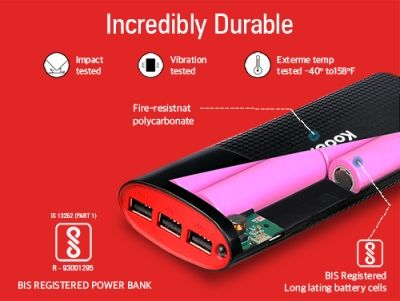 Intelligent IC
Heat Control Technology. Intelligent IC protect from over charging, over discharging, over voltage etc.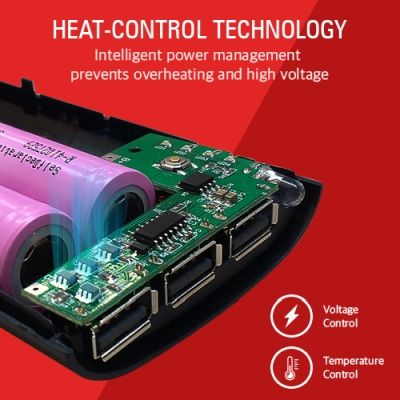 Complied with Legal Regularity Framework
The power bank is BIS registered as per the requirement of the law which further ensures its safety, quality and reliability.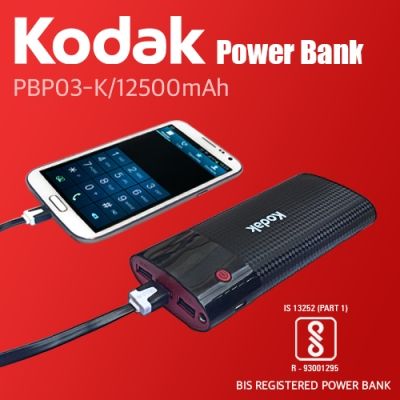 Easy Usage
The Power bank is small in size and easy to carry while traveling.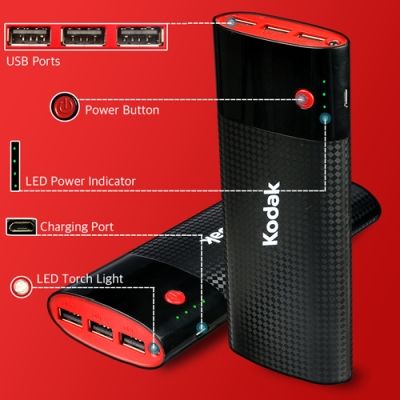 Passed Thru Various Tests
Kodak, the 130 years USA`s one of the most reliable consumer brand. The product is testing thru various stages and only after a strict research and Quality check, product is being brought in.