---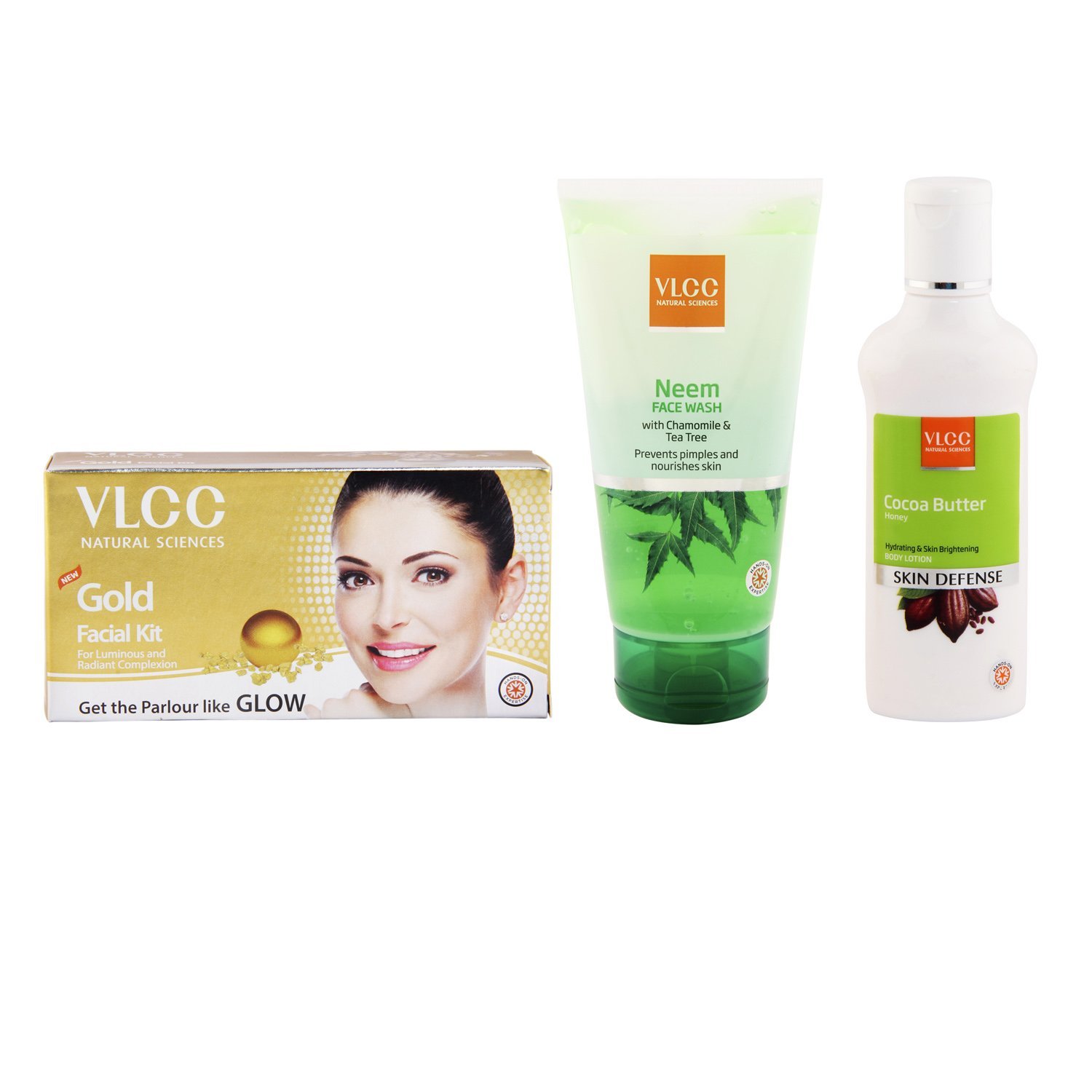 Steps to Buy
Select Lightning Deal Option And Click On View Offer & Click Add To Cart
Login Or Register
Add Or Select Shipping Details
Pay The Amount

Note:Hurryup Limited Stock Available
---
Product Details
Amazon Selling VLCC Gold Single Facial Kit, 60g and Cocoa Butter Body Lotion, 100ml and Neem Facewash, 150ml At Offer Price Rs.285 Worth Rs.270
Product Details
Gold – this precious yellow metal has been well loved by women over centuries. The anti-aging benefits of gold can be traced back 5, 000 years to Cleopatra, who was said to sleep in a gold face mask every night to enhance the suppleness of her complexion and preserve its natural luminosity. Recognizing its popularity and skin-enriching qualities, VLCC has harnessed the best benefits of the metal to curate this luxurious facial that improves skin's hydration and metabolism, prevents premature aging, removes pigmentation, age spots, lines and wrinkles, boosts collagen regeneration and strengthens elastin fibres to reveal radiant, luminous, youthful complexion. The facial kit includes – comfrey cleanser cum toner– gold scrub– gold gel– gold cream– gold peel-off mask– oil free moisturizing gel.
Buy VLCC Gold Single Facial Kit, 60g and Cocoa Butter Body Lotion, 100ml and Neem Facewash, 150ml At Offer Price Rs.285 - On9deals.com

Copyright © 2017. All rights reserved..