---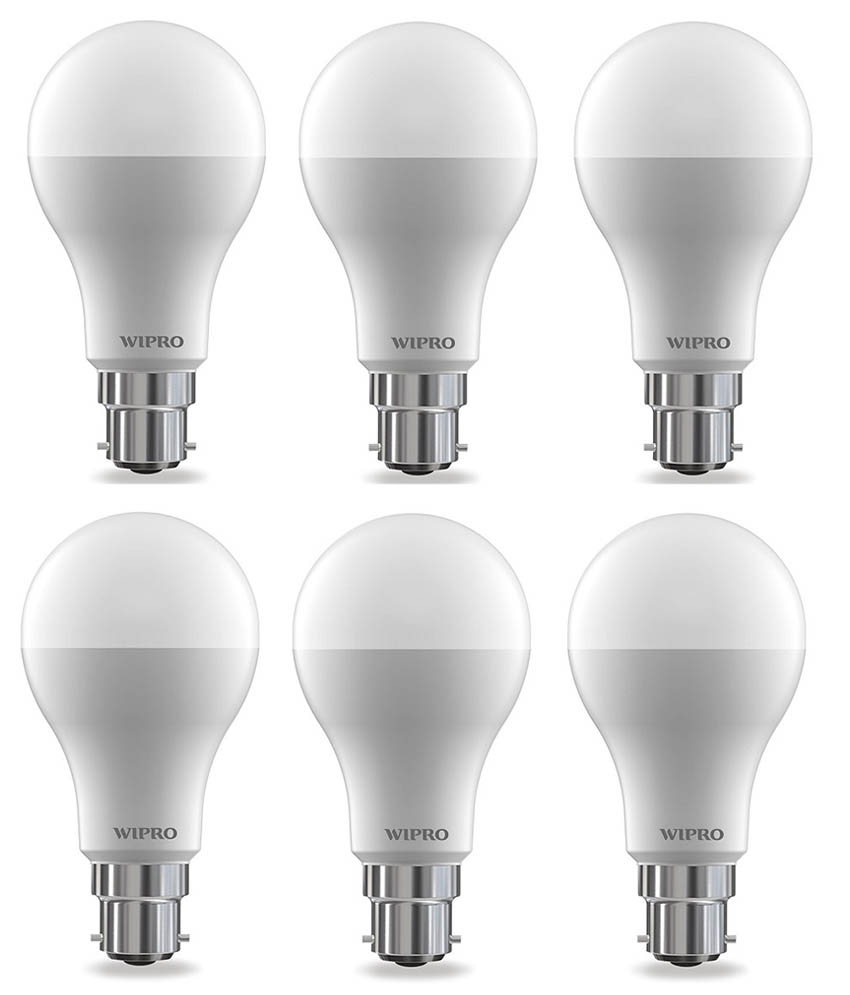 How To Buy
Click Buy Now
Login Or Register
Add Or Select Shipping Details
Pay The Amount

Why Buy:More Than 75% Plus Discount
Product Details
Snapdeal Selling Wipro 15W (Pack of 6) LED Bulb Cool Day Light At Offer Price Rs.1159 Worth Rs.5100
Product Details
Overview
The Wipro15W (Pack of 6) LED Bulb- Cool Day Light is an excellent source of light and illumination for every household, family, office and building. While you won't find LEDs in too many household lighting fixtures these days, there are a couple of good reasons to want them there in greater numbers. First, there's the reduced energy use. The LED method of producing light loses far less energy to heat than do other lighting technologies. It's dramatically more efficient than the vacuum/filament method used in incandescent bulbs -- sometimes around 85 percent more efficient; and it's even about 5 percent more efficient than the CFL's plasma-tube approach

Design
Wipro 15W Pack of 6 is beautiful and elegant.

Features
This light bulb is very strong aand charismatic. It consumes less electricity and is more cost effective. This bulb produces soft white light that adds to the looks and beauty of your home and room decor.


Power (in Watts):15W

Package Contents:Pack of 6

Material:Polycarbonate

Pack of:Pack of 6

Warranty : 2 Years

Lumens:1400

Base Type:Pin B22

Colour Temperature:Cool

Model:N15001

Wipro

Colour:White

Dimensions LxBxH (in cms.):21X14X13

Handling & Care Instructions:As mentioned on product packaging

Warranty Terms:24 Months manufacturer Warranty
Buy Wipro 15W (Pack of 6) LED Bulb Cool Day Light at Rs.1159
© Copyright 2019 On9deals. All Rights Reserved.